Amadio Insurance Agency – How We Can Serve You!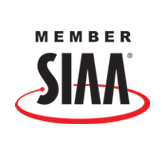 AMADIO INSURANCE AGENCY can provide you with comprehensive and affordable coverage for your car, your home, your business and, most importantly, your family. We are a Member of SAN Group, Inc. the leading network of independent insurance agencies in the Northeast with over 225 Agencies, $330 million of premiums and access to over 30 insurance companies.
By filling out our online quote form we can get you multiple quotes to offer you the right coverage at the best price. All the information you need is at your fingertips. We use the latest quoting technology to ensure speed, accuracy and privacy. And if you're having trouble, our experienced staff will help you to find the best solution for your insurance needs, and do it with friendly efficient customer service.
Thank you for visiting AMADIO!